2021-12-22 19:00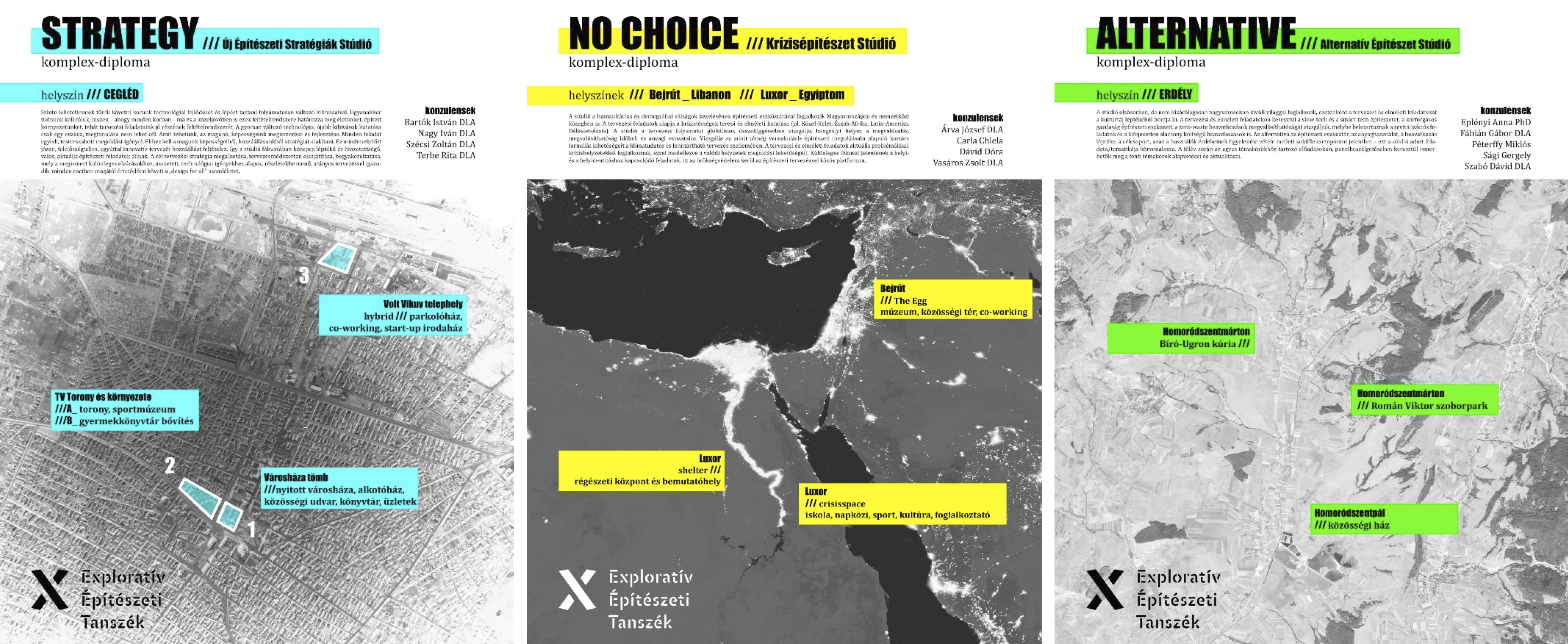 COMPREHENSIVE DESIGN 1 AND DIPLOMA COURSE APPLICATION

Dear future Comprehensive 1 and Diploma students,
kindly find enclosed the announcement, the application form for the Comprehensive 1 course 2022 spring semester and the slides of the 1st orientation lecture. Deadline for Comprehensive1 students for application and submitting the digital prtfolios: Friday 12:00 o'clock, 7th January 2022.
Orientation lecture
about the topics:
Wednesday 3:00pm, 5th January 2022
in person in the library of the Department of Explorative Architecture room: K 251. and via TEAMS.
Teams code: 5mubhnx